16 novembre 2014
Retrouvez moi sur etsy !!
J'ai décidé de voler de mes propres ailes...
retrouvez ma boutique sur etsy
Voilà la première carte pour Noël...ceux qui me connaissent vont reconnaître le kit ;-)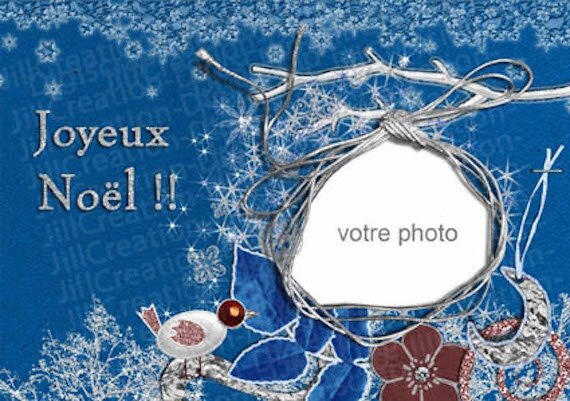 à bientôt pour de nouvelles créations ! et de nouveaux freebies !
13 janvier 2013
Freebies nouveaux liens ! news links
Mes freebies n'avaient plus d'hébergeur, je suis en train de les re-partager sur d'autres sites.
A suivre !
pour l'instant mon premier freebie et à nouveau disponible ...ICI
My freebies didn't be availables for a moment...I'm searching for news sharing web sites
to be continued...
for now my "old" freebie is available ...HERE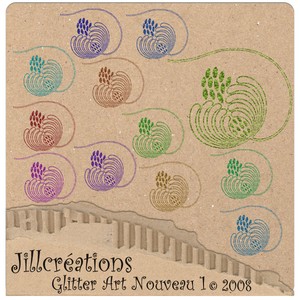 De retour...? Back?
Me voici de retour au pays du digiscrap...mais doucement...
I'm back to the digiscrap country...but slowly...
j'ai réalisé une petite page avec un très joli freebie que vous trouverez ICI
I made a layout with a nice freebie kit, you can find it HERE
05 avril 2010
Freebie Soft-Easter by Jillcreation
I made a freebie for you...
Je vous ai fait un freebie pour Pâques...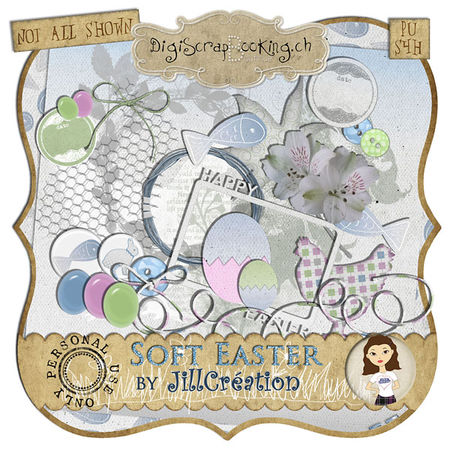 Il n'est plus disponible pour l'instant
Not available
Dotted Stamp & brush Vol1
My first stamp & brush pack!!
Mon premier pack de Stamp & Brush !!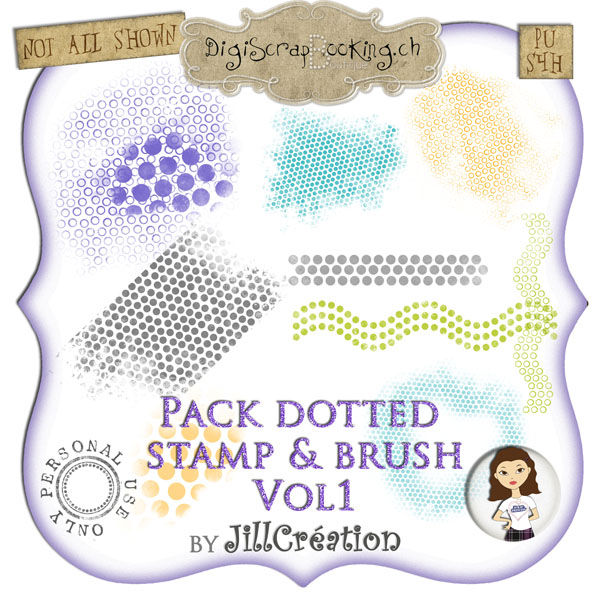 Not available
20 mars 2010
Spring CT call - CT call du printemps...
Si vous voulez rejoindre Anaïs, Maolline, Mèrepoule, Poussinette et Zaza, contactez-moi !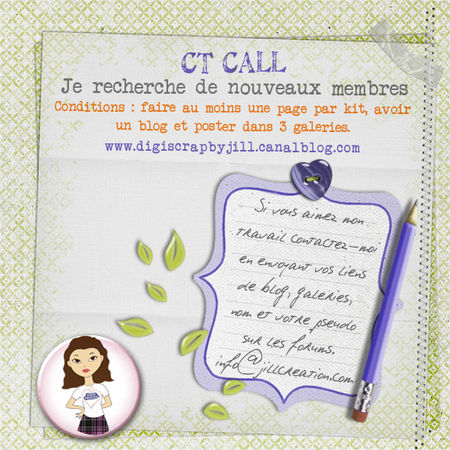 If you want to join Anaïs, Maolline, Mèrepoule, Poussinette and Zaza, contact me!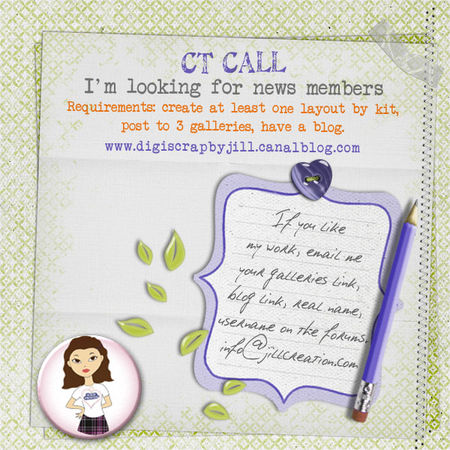 19 mars 2010
Nouveau kit Pense bête chez digiscrapbooking et un freebie !
New kit Pense bête
Et le freebie
not available
15 mars 2010
Nouveau template !! New template Freebie
Voilà mon nouveau template...
Here is my new template...
not available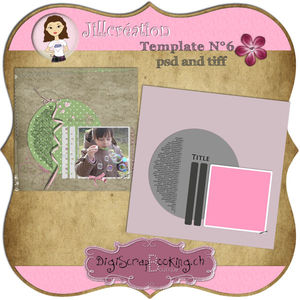 and the nice LO by Zaza...
Et la belle page de Zaza...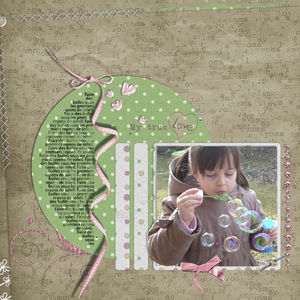 08 mars 2010
Scrap digital - Kit Winter angel en boutique
Voilà mon nouveau kit !! Winter angel pour des pages pleines de tendresse !!
This is my new kit, Winter Angel, for tender LO...

not available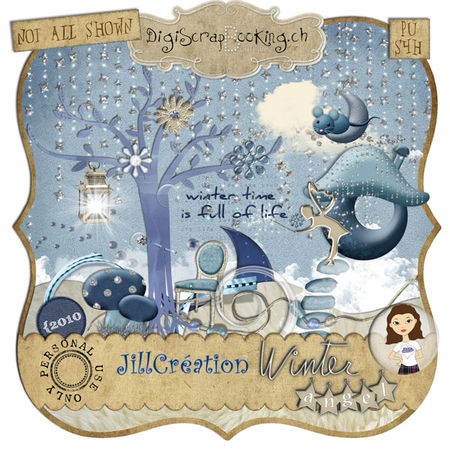 Click here to view this photo book larger